You are currently on the:
CMHA National
Visit our provincial websites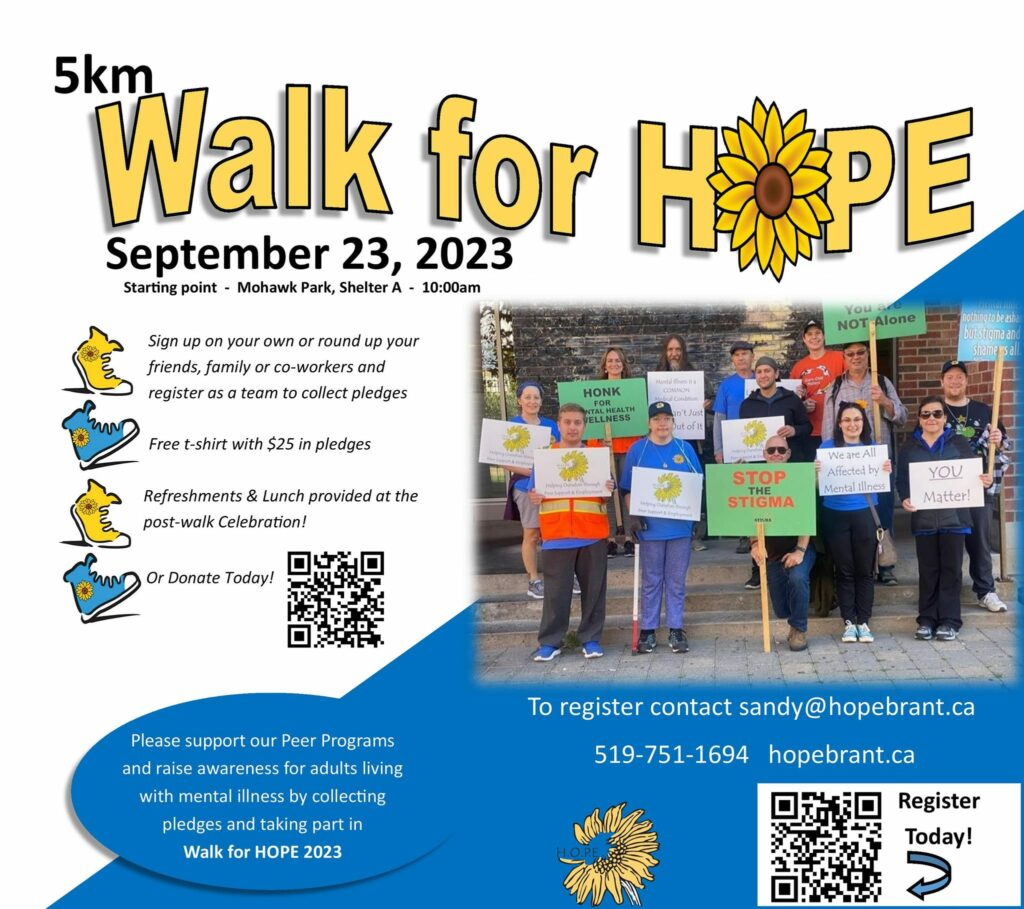 Walk for HOPE , September 23, 2023
Sep 11, 2023
Registration is now open for the 5th annual Walk for HOPE, September 23, 2023
H.O.P.E obtains and relies on funding through donations and fund-raising in order to provide the programs and services so desperately needed in our community.
H.O.P.E. has been experiencing a growing demand for peer support, and has witnessed the valuable difference their services make in the lives of our community members.
We hope that you will consider this exciting opportunity to support the excellent services provided by H.O.P.E., while promoting your organization as a mental health ally. Please consider walking in the event, or donations are also accepted.
Sponsorship opportunities are also welcomed and appreciated!