September 10, 2021
All Day
Add to Calendar (iCal)
Add to Google Calendar
Awareness of the growing, yet very much preventable act of suicide, is observed on World Suicide Prevention Day on September 10.
Suicide prevention is a broad term for any activity that prevents suicide, from stopping someone from dying by suicide in the moment to promoting life throughout a community, with the goal of ultimately reducing suicide risk in the long-term. It is used to both define the over-arching continuum of prevention-intervention-postvention, and the upstream efforts communities can take to promote wellness, resilience, and hope.
4,000
people die by suicide every year in Canada.
3x
Males die by suicide three times more often than females.
4x
Females attempt suicide four times more often than males. 1
2021 World Suicide Prevention Day Event
In recognition of World Suicide Prevention Day, the Canadian Association for Suicide Prevention (CASP) will be hosting a virtual ONLINE EVENT on Friday, September 10, 2020 at 2:00 PM EST, in English with French subtitles, on this year's theme of "Creating Hope Through Action".
The event will feature presentations by a group of panelists who will share their unique experiences of suicide-related behaviours and actions and what was and wasn't supportive to them during this time.  Following the presentations, there will be a live Q & A. At the end of the session, participants will be encouraged to participate later that evening in a "Candle Vigil", by placing a lit candle in their window to "Light a Flame of Hope" at 8:00 pm in their respective time zones.
To register for this event, please click here!
Locally, Suicide Prevention Brant is hosting flag-raising ceremonies at both Brantford City Hall and Brant County Council Office. See flyer below for more details.
PLEASE NOTE: The Brantford flag raising ceremony at 10:00 a.m. on September 10th will now be held at the OLD CITY HALL BUILDING, 100 Wellington Square, Brantford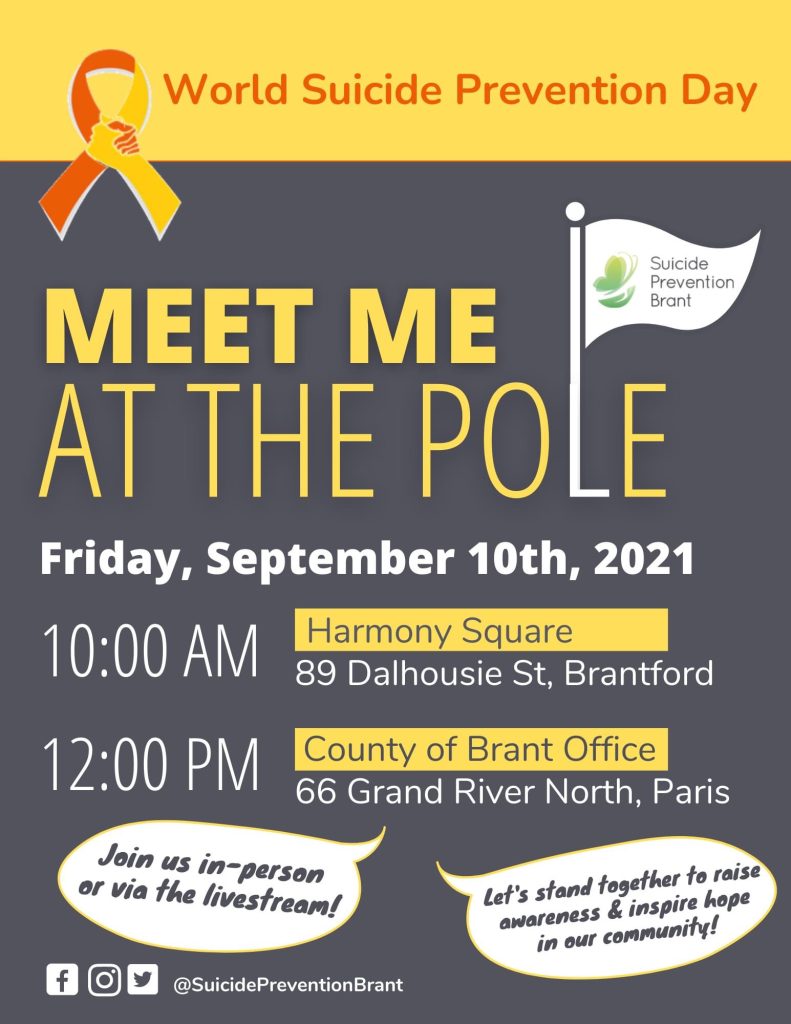 Create an awareness of World Suicide Prevention Day by "Moving in Yellow" the week of September 6th. Send us your pictures wearing yellow doing an activity of your choice. See flyer for more information.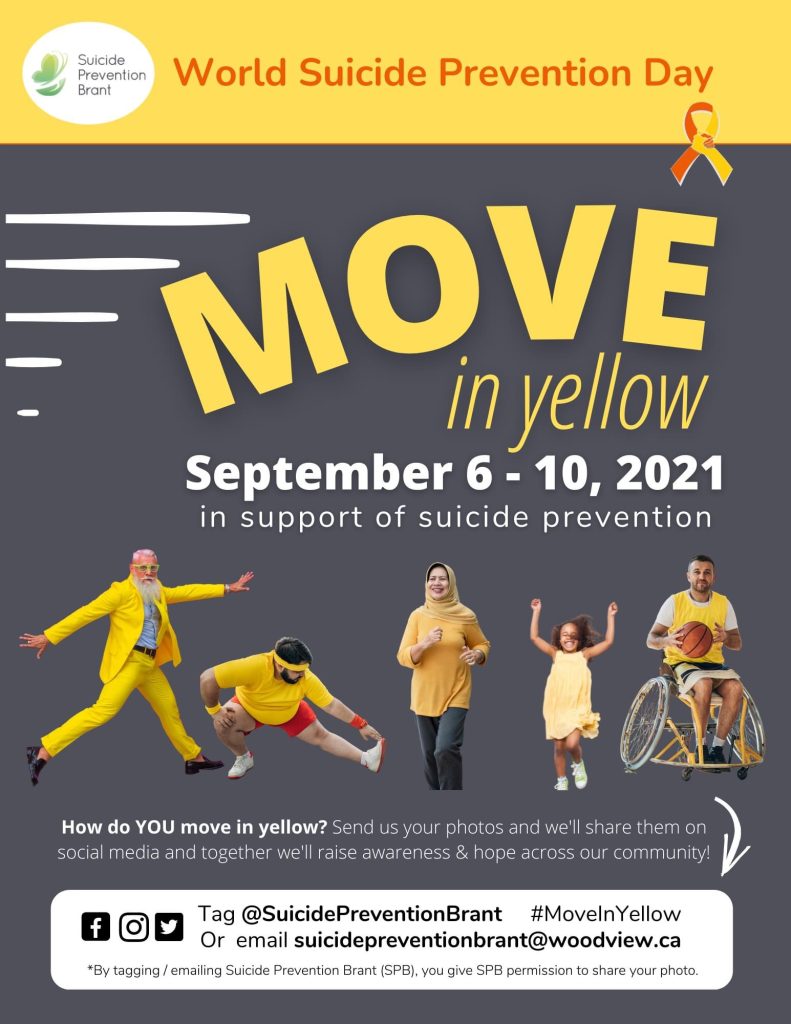 1 Sourcehttps://www.togethertolive.ca/