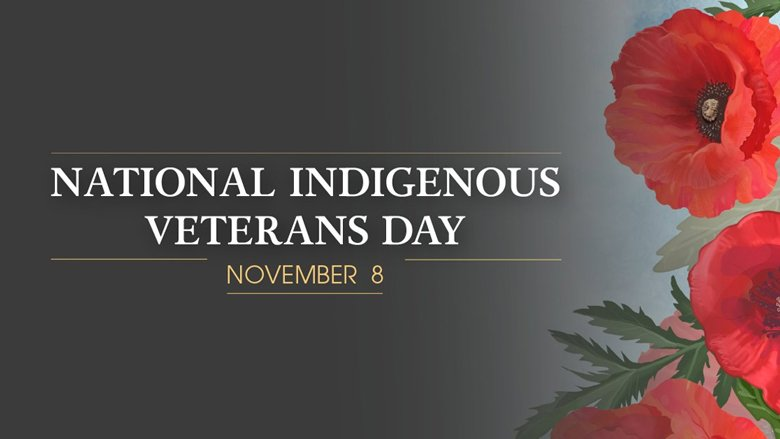 National Indigenous Veteran's Day
With this week being a time of reflection and appreciation for Canada's veterans – Remembrance Day is Saturday – it's also an opportunity to honour the sacrifices made by our country's Indigenous veterans.
National Indigenous Veterans Day is Wednesday, November 8th, and is meant as a day of remembrance for those veterans – not just for their contributions to our country, but also to serve as a reminder of the struggles and inequality they faced upon returning home to Canada.
This is a day of remembrance and commemoration of the contributions of Indigenous veterans in the First and Second World Wars, as well as the Korean War.
Read more here https://www.veterans.gc.ca/eng/remembrance/people-and-stories/indigenous-veterans