January 28, 2021
All Day
Add to Calendar (iCal)
Add to Google Calendar
SAVE THE DATE!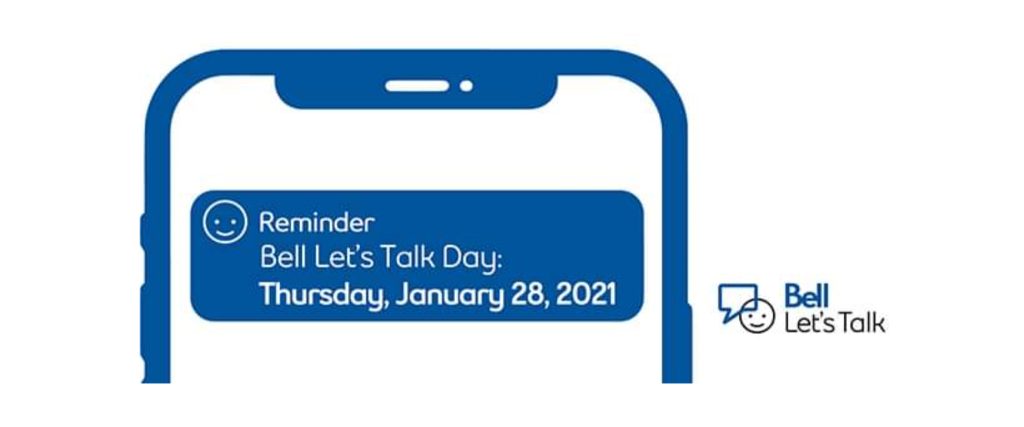 EVERY ACTION COUNTS!
Whether you take the time to listen to a loved one, or encourage a friend to seek help, when it comes to mental health, now more than ever, every action counts. Join the conversation on #BellLetsTalk Day, January 28. Click here for more details   https://letstalk.bell.ca/en/bell-lets-talk-day
View PSA here Bell Let's Talk Day 2021
Stay tuned for information on another exciting initiative and partnership between CMHA BHN and Crockadoodle to mark Bell Let's Talk Day. "Conversation Mugs" are coming soon!